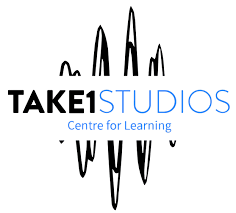 A Nottingham-based charity that specialises in dance, music and educational courses.
Take 1 is a charity and community organisation that was established in 1999. For over 20 years we have engaged and developed our students, bringing about positive change for those hardest to reach within the disadvantaged communities of Nottingham's inner city. Our courses, projects and training programmes steer young people away from crime, and towards education and employment.
Based within the heart of inner-city Nottingham in a community that boasts a rich diversity of cultures and ethnicities, our facilities include a dance studio, classroom areas, ICT suite and recording studio. We specialise in engaging some of the hardest to reach young people through a range of creative activities including music technology, DJing, dance classes, film and multimedia.
We are proud to be able to offer further development and progression opportunities to the young people who come through our door, with at least 50% of our current staff having been service users at some point during their life.
Our independent school offers a full-time curriculum covering core subjects such as English, Maths, ICT, Science, Business Enterprise and Health and Fitness. Our film courses have produced films using local actors, script writers and producers covering local issues such as gang violence, criminal exploitation, domestic violence and county lines.
Our purpose is to bring about positive change to some of the most vulnerable young people and their families through active engagement and creative activities. We aim to provide them with skills to better integrate them into society so they can contribute positively socially and economically.
Our dance academy has allowed some of the most talented young people in the city to travel all over the world to compete and win some of the most prestigious dance competitions in places like China, France, Portugal and the USA.